© 2010 Kim Giancaterino. All Rights Reserved.
Document Misspellings
Two of my signings this week have involved documents with multiple misspellings and outdated or improper notarial language. In both cases the documents were prepared by attorneys. I know my clients paid a lot for their services.
Nothing makes a client testier than document misspellings. Who wants to correct and initial their incorrectly spelled name on an inch-thick loan package? Most people insist on corrections before signing.
Document Misspellings Waste Time and Money
In one of the cases I ran across this week, my client confided he had paid an attorney more than $20,000 to handle a situation for him five years ago. Our signing appointment involved a deed that had not been recorded properly by the attorney's office. The mistake was caught years later only because my client was refinancing his home.
Not wanting to waste time on an unbillable task, the attorney's office merely provided my client with a clean copy of the document taken from five-year old files. One of the signer's names had since changed, and the notarial language in California had changed two years earlier in 2008.
Spelling Errors Make Me [sic] Buttons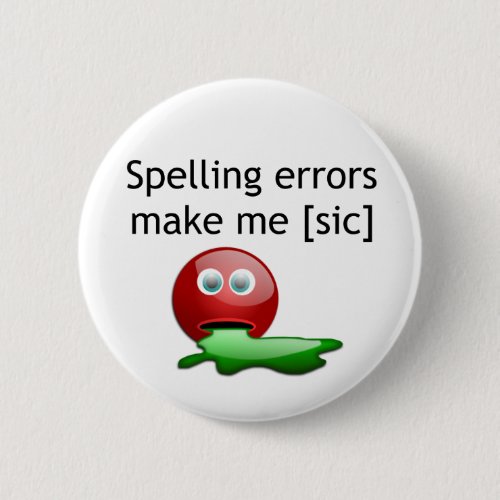 Spelling Errors Make Me [sic] Grammar Humor Round Button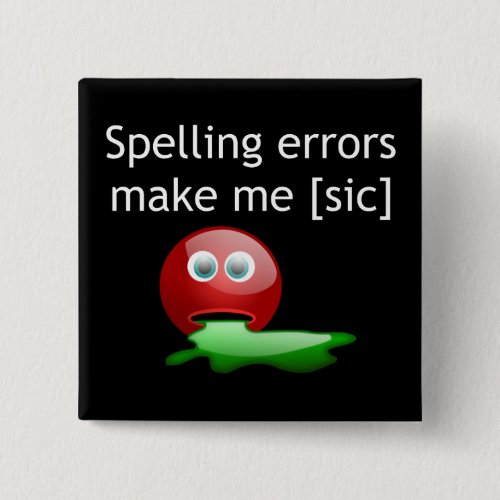 Spelling Errors Make Me [sic] Grammar Humor Square Button

Document Misspellings are Annoying
​In another case, my elderly client needed to execute a power of attorney document. Not only was her name misspelled, but so was one of her children's names. The notarial language was wrong as well, even though someone took the time to cut and paste two acknowledgments into the document.
Contrast this with a trust document signing I did last week for an attorney in Pasadena. He not only spelled my name correctly, but included it in the notarial language of the document just minutes after I handed him my business card. All I had to do was sign and stamp. I was astounded!
Commonly Misspelled and Confused Words
A collection of the most popular misspelled, confused and misused words. (Quick Study Academic)
Commonly Misspelled and Confused Words (Quick Study Academic)

Enhanced Memory Tool – Authored by Experts – Laminated, Spill-Proof, Durable

The Client's Name Should be Spelled Correctly
When creating legal documents in the computer age, many tasks involve pulling up a template and filling in a few blanks. At the very least, a client paying for legal services has a right to expect his or her name to be spelled properly in a legal document.
No one likes to make hand written revisions and initial them, but the underlying issue is much more troubling. If someone can't make a serious effort to spell the principal's name correctly or even consistently throughout a document, what else might be wrong with it?
When a notary encounters a name misspelling on a legal document, confidence wanes. If the document includes a cut and paste notarial certificate, it becomes necessary to proofread every last word.
Many notaries choose to play it safe and attach a California all-purpose acknowledgment or jurat form. It's not worth taking a chance on a missing word or comma in a sloppily prepared notarial certificate. After all, the notary is the one who looks bad when something slips through the cracks and is rejected by a recorder.
Spelling Bee Champeon – Commonly Misspelled Words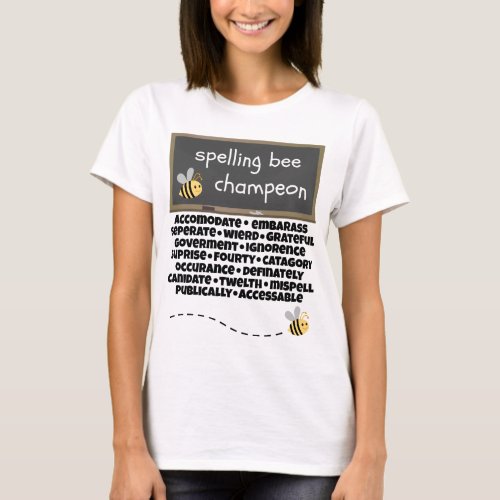 Spelling Bee Champeon Commonly Misspelled Words Funny T-Shirt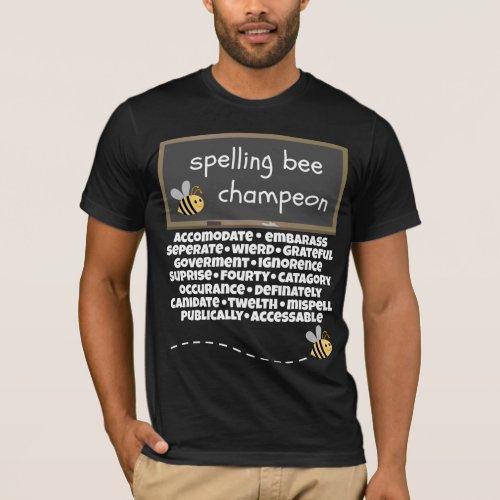 Spelling Bee Champeon Commonly Misspelled Words Funny T-Shirt

Promote Your Notary Public Business
We have hundreds of customizable products designed just for notaries. They're very easy to personalize with your name, location, business name, website, or phone number.
Shop for Legal Forms and More
Disclosure: As an Amazon Associate we earn from qualifying purchases. This means that–at zero cost to you–we will earn an affiliate commission if you click through the link and finalize a purchase.
Family Law Legal Planning Kit – USA Legal Forms – Last Will and Testament, Power of Attorney, Healthcare Directive

Smead Expanding Desk Sorter Organizer – Alphabetic A-Z Tabbed Sections – 20 Dividers – Letter Size – Dark Blue

Fireproof Document Bag with Money Bag – Home Office Travel Safe Bag with Lock – Multi-Layer Portable Filing Storage

My Family Estate Legal Document Kit – Last Will and Testament, Advance Health Care Directive, Power of Attorney

Courtesies
Red fountain pen photograph by mick_fairless
Explore Our Site