© 2008 Kim Giancaterino. All Rights Reserved.
Located on America's Historic Route 66
Nestled between the southern California communities of Pasadena and Glendale, Eagle Rock was one of the first homestead settlements in Los Angeles. Though it officially became a city in 1906 and was incorporated in 1911, Eagle Rock was settled by farmers and businessmen in the early part of the century.
Thanks to real estate tycoon Henry E. Huntington's Los Angeles Railway, downtown Los Angeles was just a trolley ride away. The narrow gauge tracks provided streetcar service down to Eagle Rock and Colorado Boulevards. This led to a rapid suburbanization of the valley.
Eagle Rock is presently a thriving community and home to one of the oldest liberal arts colleges on the west coast, Occidental College. The campus was designed by accomplished architect Myron Hunt, who also designed the Rose Bowl Stadium in Pasadena.
The town boasts several hotels and restaurants, trendy coffee shops, eclectic art galleries, fitness and karate training centers, music and dance schools, hair salons, fashion boutiques, and a popular wine-tasting bar. Some of the most beautiful homes in southern California were built in Eagle Rock during the prosperous 1920s. Bungalows as well as estates can be found in Art Deco, Craftsman, Georgian, Mission Revival, and Streamline Moderne styles.
Despite being part of metropolitan Los Angeles, the area still maintains a unique hometown character. Eagle Rock's 1950s feel and proximity to Hollywood make it a popular location for film, television, and commercial shoots.
Star Trek III: The Search for Spock was partially filmed on the campus of Occidental College, which also served as "California University" in Aaron Spelling's 1990s television series, Beverly Hills, 90210. The town and its tree-lined streets have been featured in such films as The Day of the Locust (1975), Teen Wolf (1984), and Top Gun (1986).
Bus Rapid Transit is Coming
Better BRT for Eagle Rock, California
EagleRock411.com was initiated by a group of area residents and business owners concerned about the impact of the Metropolitan Transportation Authority's proposed 'Pasadena to North Hollywood Bus Rapid Transit (BRT) corridor.' This grassroots effort is aimed at urging Metro planners to consider all viable route options, including a recently abandoned and practical solution along the 134 freeway. Metro is aggressively pursuing the creation of two dedicated bus lanes–similar to the San Fernando Valley Orange Line–along busy Colorado Boulevard, right through the heart of Eagle Rock.
Notable Eagle Rock Residents
Actors Ben Affleck and Matt Damon once lived in Eagle Rock's most prestigious residential area, along picturesque Hill Drive. While co-writing their script for Good Will Hunting, the friends shared space at "Macastle," a historical French Nordic farmhouse. Despite rumors of excessive partying, the young writers managed to successfully collaborate on a breakout film. Good Will Hunting was nominated for nine Academy Awards and won two–Ben Affleck and Matt Damon for Best Original Screenplay and Robin Williams for Best Supporting Actor.
​​Other notable residents of Eagle Rock include Grammy Award-winning jazz trombonist Luis Bonilla, Academy Award-winning actor Marlon Brando, film editor Conrad Buff IV, actor and screenwriter Terry Gilliam, politician and professional football player Jack Kemp, former President Barack Obama, actress ZaSu Pitts, actress Marley Shelton, Nobel Prize-winning author John Steinbeck, actress Madeleine Stowe, screenwriter and novelist Dalton Trumbo, musician Carlos Vega, actress and college professor Lindsay Wagner, child actress Virginia Weidler, and actor Luke Wilson.
John Steinbeck
Remember the days when we were all living in Eagle Rock? As starved and happy a group as ever robbed an orange grove. I can still remember the dinners of hamburgers and stolen avocados.
Get Your Kicks on Route 66
The "Mother Road" Runs through Eagle Rock on Colorado Boulevard
Route 66 Distressed Look Tin Sign
Tin Sign Closeup Detail
Historic Route 66 in Eagle Rock
Los Angeles Historic-Cultural Monument #10
Eagle Rock is an affluent and artistic neighborhood located in northeastern Los Angeles, California. The city is bordered by Glendale on the north and west, Highland Park on the southeast, Glassell Park on the southwest, and the cities of Pasadena and South Pasadena on the east. Major arteries through the town include Figueroa Street, Eagle Rock Boulevard, and Colorado Boulevard, which is part of historic Route 66, also called the "Mother Road."
The Glendale (134) and Ventura (2) freeways run along the district's western and northern edges. At one time there were plans to locate the 134 freeway along Colorado Boulevard, but the idea was met with resistance by residents of the area. The freeway was ultimately located above the hilly section surrounding the highly desirable residential area on and near Hill Drive. Current residents of the community enjoy a busy main thoroughfare lined with businesses, schools, churches, restaurants, apartments, hotels, and shops.
The neighborhood derives its name from a massive boulder with an indentation near the top that resembles an eagle in flight at certain times of the day. Do you agree?
Eagle Rock California Greeting Card and Postcard
Cards and postcards are printed on ultra-heavyweight card stock with a gloss finish.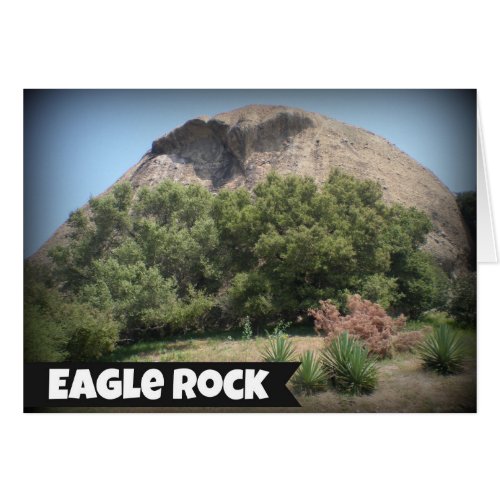 Eagle Rock, California Greeting Card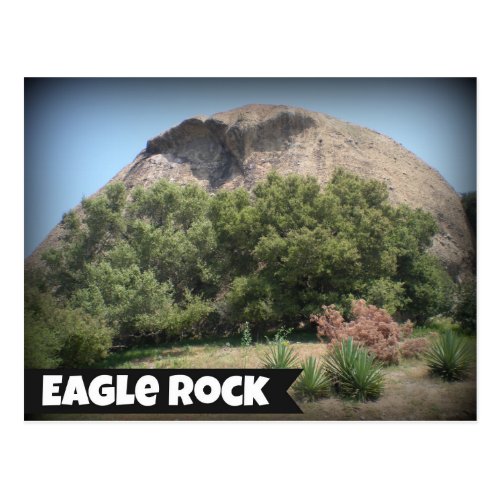 Eagle Rock, California Postcard

Occidental College
Occidental College is a private co-educational liberal arts college that was founded April 20, 1887 by members of the Presbyterian Church. The first term began in 1888 with 27 male and 13 female students, and tuition was just $50 for the year.
The college was initially located in Boyle Heights, then moved to Highland Park in 1898. Occidental College began construction of a new campus in Eagle Rock in 1912.
Noted California Architect Myron Hunt chose a Mediterranean style for Oxy's original buildings. The three 1914 campus buildings are still in use today.
Occidental College is a popular location for film and television productions. Film credits include: Pat and Mike (1952) with Katharine Hepburn and Spencer Tracy, The Impossible Years (1968) with David Niven, Sneakers (1992) with Robert Redford, Clueless (1995) with Alicia Silverstone, and Jurassic Park III (2001) with Sam Neill.
Occidental College
Founded in 1887, Occidental is One of the Oldest Liberal Arts Colleges
Banner Commemorating Occidental College's 125th Anniversary in 2012
Books About Eagle Rock California
Eric H. Warren is President of the Eagle Rock Valley Historical Society
Frank F. Parrello is a Board Member of the Eagle Rock Valley Historical Society
Eagle Rock: 1911-2011 (Images of America)
Pioneers of Eagle Rock (American Chronicles)
Historical Eagle Rock California
Boulevard Sentinel
The Boulevard Sentinel is an independent and free press serving the Northeast Los Angeles area since 1997–Keeping an Eye on Northeast L.A.
The Coolest People on Earth Live in Eagle Rock California
See the Coolest People on Earth Live in Eagle Rock Collection
The Coolest People on Earth Live in Eagle Rock City Pride T-Shirt
The Coolest People on Earth Live in Eagle Rock City Pride Long Sleeve T-Shirt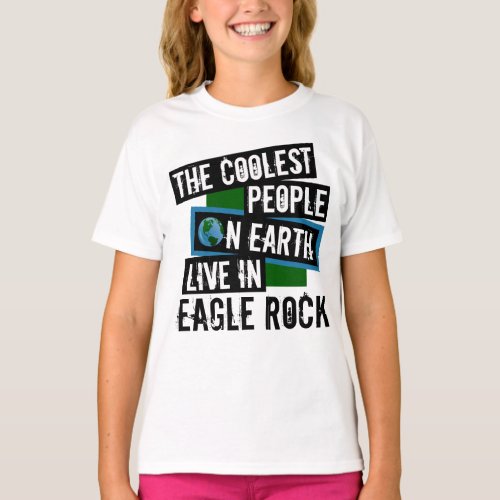 The Coolest People on Earth Live in Eagle Rock T-Shirt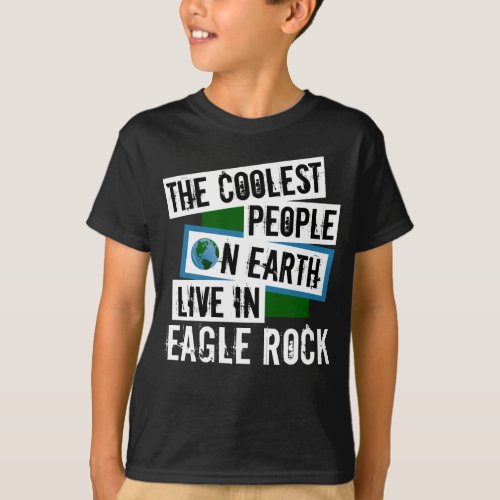 The Coolest People on Earth Live in Eagle Rock T-Shirt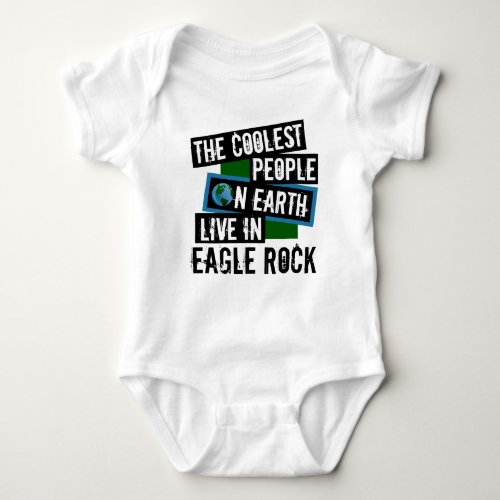 The Coolest People on Earth Live in Eagle Rock Baby Bodysuit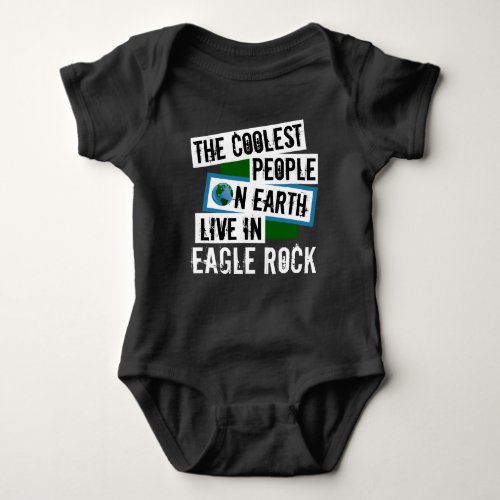 The Coolest People on Earth Live in Eagle Rock Baby Bodysuit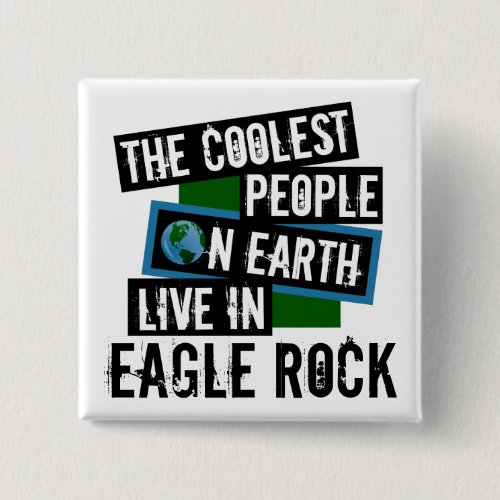 The Coolest People on Earth Live in Eagle Rock 2-inch Square Button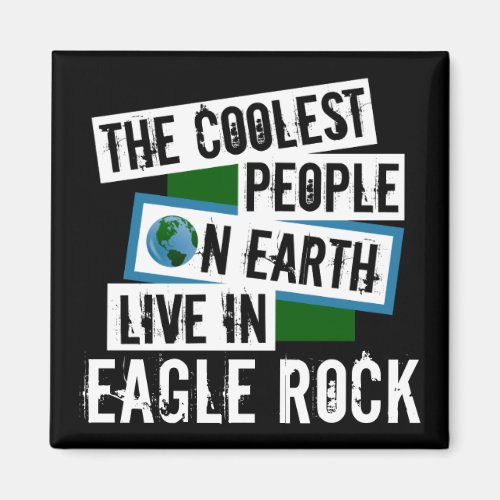 The Coolest People on Earth Live in Eagle Rock 2-inch Square Magnet

Show Your State Pride
Click on the banner to see our customizable State Pride Collection. The bottom line is easy to customize with any location. T-Shirts are available in light and dark versions for All 50 States.
Promote Your Notary Public Business
We have hundreds of customizable products designed just for notaries. They're very easy to personalize with your name, location, business name, website, or phone number.
Shop for Legal Forms and More
Disclosure: As an Amazon Associate we earn from qualifying purchases. This means that–at zero cost to you–we will earn an affiliate commission if you click through the link and finalize a purchase.
 Family Law Legal Planning Kit – USA Legal Forms – Last Will and Testament, Power of Attorney, Healthcare Directive

 Living Will – Advance Health Care Directive – USA – Do-it-Yourself Legal Forms – Includes 2 Fill-in-the-Blank Forms

 Last Will and Testament Forms – USA Legal Forms – Do-it-Yourself Legal Forms – Includes 2 Fill-in-the-Blank Forms

 Single Envelope Printed with 'Last Will and Testament of' – High Quality Paper – Soft White Color – 4 5/8 x 9 3/4 inches

Explore Our Site